Haardenexpert is the leading online retailer of fireplaces and stoves in the Netherlands and Belgium since 2011 with over 40 years of heritage in the industry. They offer a full integrated service for consumers and businesses from advice, design, installation to maintenance. With their expertise and a comprehensive range of products, they have a solution for every type of fireplace: electric, gas, or wood.
In this Case Study you'll get to hear from both sides of this Magento 2 website project: the merchant's perspective, through an interview of the team at Haardenexpert, and the agency, led by Tim Baltissen at Trinos.
I'll spare you the obvious pun about a Fireside Chat with our customer and their client 😉
Merchant interview
1. Company history

We're a typical Dutch Family business, an SMB with less than 25 employees. We've grown from an 'attic room' to a professional organization with automated systems. Our co-founder's father has been active in the industry of fireplaces and stoves since 1971. In 2011 we decided to go online and become one of the very first companies in the Netherlands to start selling online.
2. Key challenges you have been facing recently
Our goal was to be number #1 of Holland in the gas/wood fireplaces market.
Our focus is on claiming, solidifying and strengthening our expert status. We invested in our staff, training, products, knowledge and customer service to be the fireplace expert!
But to be number #1 we need to increase awareness of our brand and expertise. That's why our strategy was to build a very strong online presence and achieve top positions in search engine results.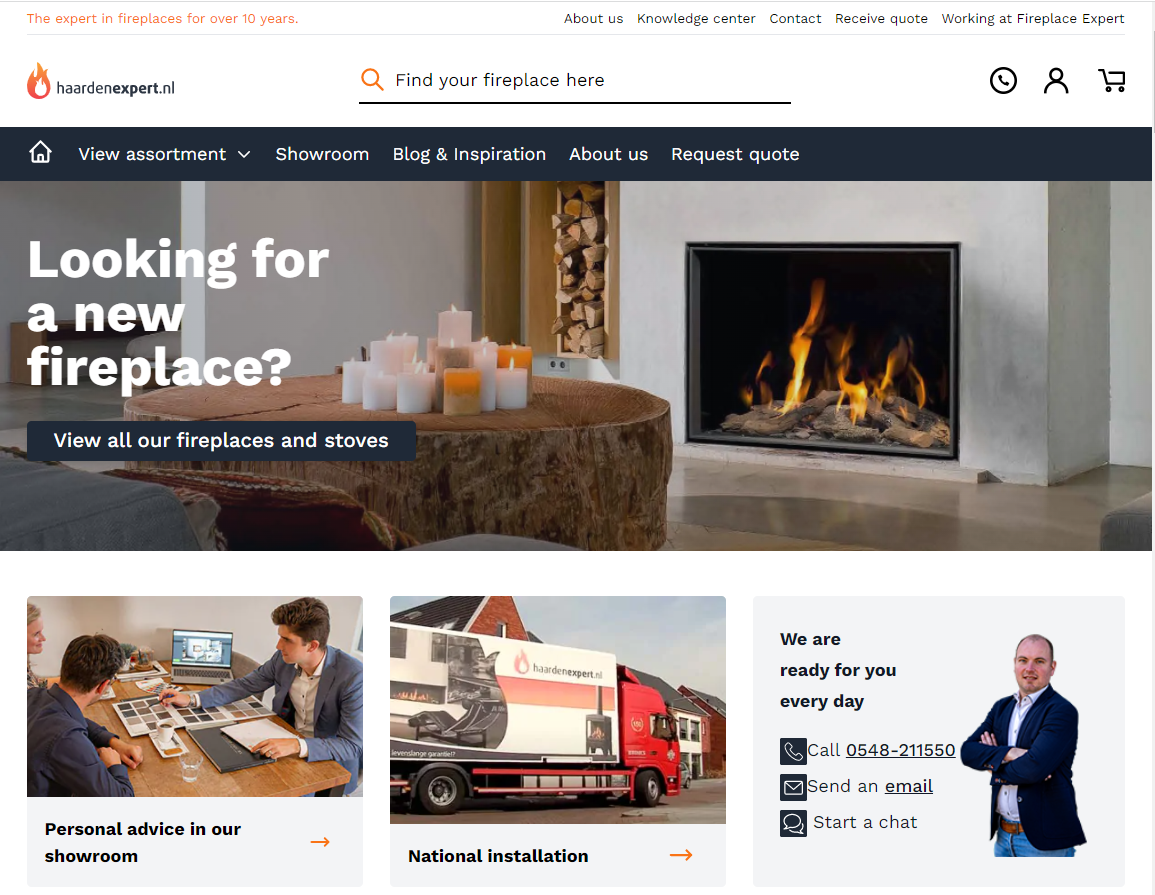 3. Experience so far with Magento 2 + Hyvä
Hyvä fits in perfectly with our ambition to make ourselves known and meets our requirements in terms of performance, user experience and website speed.
Our experience with Hyvä is fairly new and short since our website just went live on 6 September. So far, we're satisfied with the very high website speed: more than 95 through the 'google glasses', and 100% on SEO according to the Google Lighthouse report.
4. Checkout business needs and requirements
We allow consumers and businesses to contact us and get a quote.
Alternatively, we also offer B2C customers to click on " buy for suggested retail price" and proceed with checkout. For us, the key point is to have a simple and fast check-out to buy the goods. It is the successor to Magento 1 and should contain at least the same functionalities:
the whole checkout form and summary on one page above the fold
allowing various payment options
option to change quantity without leaving the checkout page
auto-filling and validating the address simply with a postcode and house number
That's our reason for choosing OneStepCheckout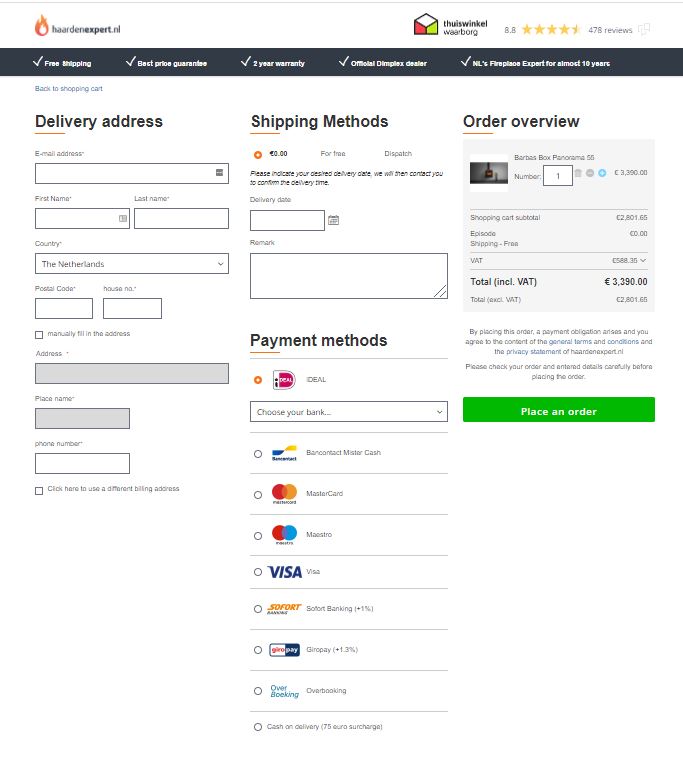 5. Working with our Agency
We chose to work with Trinos, a Dutch Magento Agency. We had an extensive schedule with some key points. Due to short lines and direct communication, everything went smoothly. Good preparation followed by interim partial deliveries has ensured that we have met the go-live deadline.

" Choosing a Magento 2 store build with the Hyvä module store is a 'safe' and good choice. This module gives you the chance to build a very fast and quick website with a Google-friendly technique. If SEO is important for your company, you could change to Magento 2 with Hyvä, without any doubts. There were no problems during the build. It was quite new and unknown in the market at the start of the website development, but it has turned out very well, including compatibility with crucial extensions such as OneStepCheckout." Niek Meijer – Haardenexpert

Agency perspective: Trinos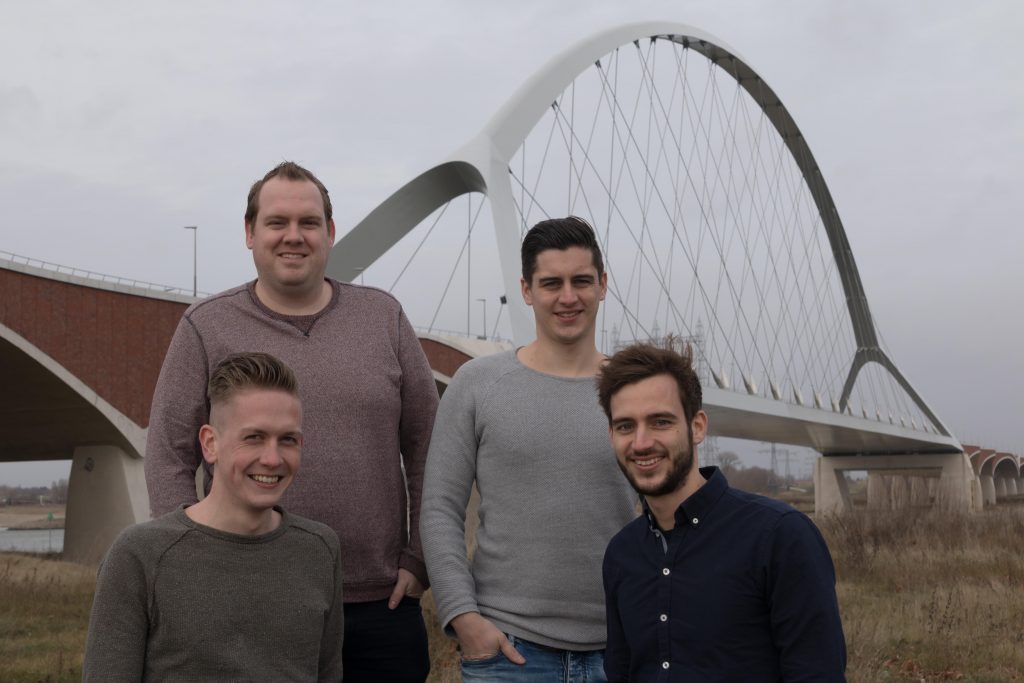 1. About your client: Haardenexpert
We started to work for Haardenexpert in February 2018. They came to us with a Magento 1 webshop and were looking for a good Magento development agency to maintain, update and improve their webshop. From 2018 to 2020 we maintained their Magento 1 webshop until it was time to move to Magento 2. 
2. Technology stack for this project
To be the market leader in the Netherlands they were gonna need a fully optimized webshop. To do so we knew everything needed to be as fast, reliable and nice as possible. Magento 2 was the only option because it has the functionalities they need.
Hyvä came right on time so we decided to go for it. We did realize there was no way to build a fast webshop with Luma and a PWA was no option. Hyvä turned out to be the best solution to build a fast Magento 2 webshop. To fully optimize the checkout process there was no better option for us than to use OneStepCheckout, so we integrated OneStepCheckout into the Hyvä webshop by using the fallback method in Hyvä. 

3. Measurement
We measure many things when we migrate a webshop to a newer version, with a changed design. The most important things are speed, conversion and SEO rankings. All are related to each other and all need to be as good as possible without any loss in the process. We measure it in a few ways, with Google Lighthouse and Google analytics for example. But also by analyzing the sales team's performance based on leads that come through the different forms on the webshop and conversions on those leads.

For now, it's too early to share meaningful results. The cold season is starting and we will soon experience a peak of orders from homes in the Benelux. Look out for the updated case study in a couple of months' time for the results.
Follow OneStepCheckout's LinkedIn Page to be notified about the follow-up case study.
" The only way to build a webshop that beats the competition is by looking at the complete process, the full stack and every inch of it. Magento 2 can be slow and ugly when you don't know how to make it fast and beautiful. Use the best modules and themes, like One Step Checkout and Hyvä and make sure to keep analyzing your changes and look for opportunities. " Tim Baltissen – Trinos