Company
Born global, focused on checkout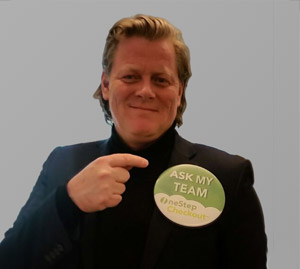 Abjørn Johnsen, CEO
Serial entrepreneur since 1997 in the tech

15 years experience in eCommerce

Founder of the leading global higher education portal
Jone Eide, CTO
15 years experience developing software

9 years experience with Magento

Founder of a major restaurant guide in Norway
Our Story
OneStepCheckout was launched in 2009 by two Norwegian serial entrepreneurs with 10 to 15 years experience in eCommerce and specialising on Magento stores. The objective is to provide a simple but robust way to simplify checkout and boost conversion. Over the years, the team has grown including best in class developers and marketers with FMCG and Retail experience, client's side. The core team is located in offices all around northern Europe including Oslo and Haugesund in Norway, Tallinn in Estonia and London in the UK.
Unmatched experience on checkout for Magento
OneStepCheckout is not a traditional Magento module provider with a lot of extensions. Our checkout module is our core business. We work exclusively with checkout and conversions, to always bring you the best possible checkout product. We are all about reducing customer abandonment and increasing customer conversions.
We also offer consulting services on how to improve the shopping cart experience, considering everything from visual design and copywriting to making the experience as simple as possible for your customers.
We know how much effort and budget you invest to drive traffic to your stores. Our goal is to help reap as much rewards from it with as little effort as possible. Small cost effective improvements to your Magento can make a huge different in sales. With cart abandonment averaging 70% of your website visits, it makes sense to start with improving your checkout process.
Read how it worked for our customers.
+20,000

Magento merchants

+$8 Billion

Annual transactions

9/10 Compatibility
out-of-the-box
Why OneStepCheckout is the experts' choice
OneStepCheckout is proven and has built a rock solid reputation since 2010
OneStepCheckout is a rock-solid, well documented, thoroughly tested extension and we provide support if you run into issues. Merchants and Magento Agencies have seen time and time again how it was quick and easy to reduce cart abandonment and increase conversion rates simply by installing OneStepCheckout.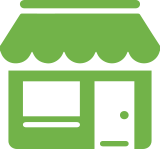 20,000+ Merchants
Our clients come in all sizes and shape, across all industries and geographies. See Showcase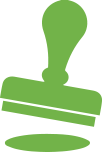 200+ Partners
Our partners are mainly Magento digital agencies or service providers who consistently recommend us to their clients worldwide. Learn more about our Partners
Key factor of success: Unmatched expertise
The factor for our success lies in our unmatched expertise on all Magento checkout related topics:
25,000 hours expertise developed by the same tech team from Day 1

9 out of 10 out-of-the-box compatibility with payment, shipping providers and popular extensions

Legendary support service and contribution to the Magento Community
Our Ecosystem
OneStepCheckout has become a household name in the Magento ecosystem
Magento is the leading ecommerce software with more than 240,000 merchants world wide and 1 in 4 online business choosing Magento. Our OneStepCheckout product is an extension that replaces the Magento native checkout process.
Now that we've become the experts choice, new Magento extensions make sure they are compatible with us, whether they relate to checkout or not like Mage Credit or Sweet Tooth (Loyalty and Points Programs for eCommerce) make sure they are compatible with us. Similarly, payment providers like PayPal or Braintree constantly work on optimizing their integration with OneStepCheckout.
OneStepCheckout is an active member in the Magento Community. Our developers share knowledge on the various Magento forums. We partner not only with Solution Integrators but also with other players in the ecosystem like hosting providers, theme providers, services and extensions providers etc…
All have contributed to our success today, which is why, to thank them all, we've sponsored and hosted a beautiful sunny breakfast at Magento Imagine 2016 Conference in Las Vegas.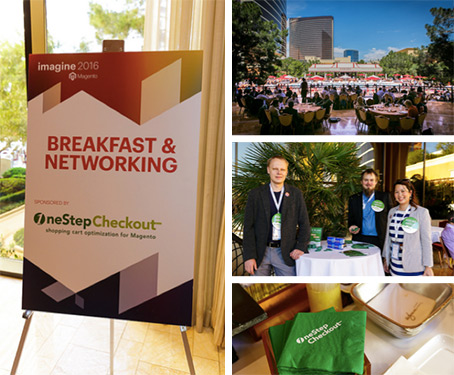 Corporate Social Responsibility
Doing good through commerce and technology
The sole purpose of OneStepCheckout is to reduce customer abandonment and increase conversions. Maximizing profits by simply adding technology. We also want to help entrepreneurs or "micro­preneurs" in the developing world, through lending for the sake of alleviating poverty.
It's not simply feeling good. The eCommerce industry is basically all about trading goods. We think it makes sense to lend a hand to others in the commerce industry in the developing world. At the end of the day it's all about getting a customer to buy a product, whether you have a global online store with thousands of users every day or a simple kiosk in a local marketplace. We all need to start somewhere, and who knows, maybe later down the track, some of the microbusinesses we are sponsoring today will go online too. At OneStepCheckout we allocate some of our proceeds to microfinance projects, in cooperation with KIVA, the world's first Peer-to-peer micro­-lending website.
Read our blog
OneStepCheckout Is headquartered at Oscars Gate 27 in Oslo, Norway.